Early this fall, I got the news of a lifetime. I was awarded National History Teacher of the Year by the Gilderman Lehrman Institute! Words cannot express my gratitude.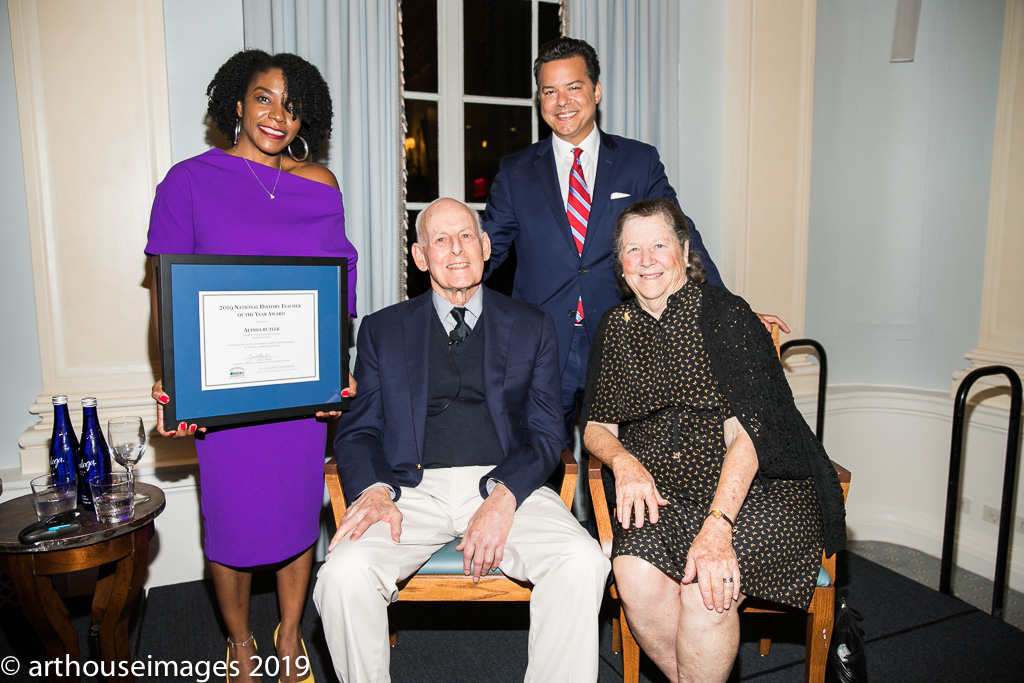 The Gilder Lehrman Institute of American History was founded in 1994 by Richard Gilder and Lewis E. Lehrman, visionaries and lifelong supporters of American history education. The Institute is the leading nonprofit organization dedicated to K–12 history education while also serving the general public. Its mission is to promote the knowledge and understanding of American history through educational programs and resources.
I am forever indebted to his institute. They are the main reason I currently reside in the DMV area. I first enrolled in one of their seminars 11 years ago when the late great historian Ira Berlin was giving a week long seminar on the history of the plantation society at the University of Maryland. They fully funded my room and board with stipend. The class was centered around the analysis and incorporation of primary sources and the use of historical sites when teaching history. We visited the original house where Frederick Douglass was born and the town up the street established by many of the emancipated slaves after the Civil War. We also visited Mt. Vernon, George Washington's plantation and surveyed the slave quarters and burial site. I had visited the DMV area before, but I never saw it through the same lens as it was presented to me by the institute. I always realized that I was surrounded by history but to be able to walk among historical sites and landmarks stemming back hundreds of years particularly to the antebellum era made me want to relocate so that I could be immersed in it. I had also come to realize that I could and was obligated to incorporate trips to historical sites in my everyday lessons so that my students could experience the same reverence and appreciation. It made such an imprint on me that the following summer, I packed my bags and moved to the DMV. I have been here ever since.
In early October, I was presented the award by CNN correspondent John Avlon at a private ceremony at the Yale Club in New York City. I was charged with giving a speech which sent me into a panic. Surprisingly the speech went really well and in the end earned me a standing ovation with a few requests for its publication. Everyone at the Institute was so warm and sincere that I am unsure if there will ever be a future professional accomplishment that will be able to top this.
This entire experience has been both humbling and surreal. I am so grateful to the Gilder Lehrman Institute and I hope that I have made my ancestors proud 🙂