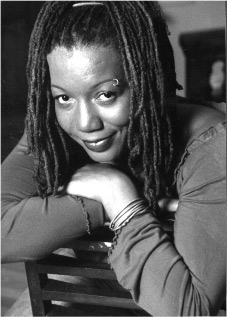 I was absolutely blown away by Bernice McFadden's Book of Harlan which was the story of a young African American man name Harlan who migrated to New York during the Great Migration with his parents, became lost in the booming jazz scene of the Harlem Renaissance, and then makes his way to France where he gets arrested and thrown into a WWII Nazi concentration camp .The amount of research she conducted to craft a believable story about a little known topic such as African American prisoners in WWII concentration camps still gives me chills. Thus, when I heard that she had recently published a new book, without hesitation or thought I ran to the book store to pick it up.
Praise Song for the Butterflies is the story of Abeo Kata, daughter of upper middle class parents living in the fictional West African country of Ukemby in 1985. After a series of unfortunate events that leaves her family in an economic black hole, her father feels the only way to shake the curse that has befallen his family is to offer nine year old Abeo to a religious shrine where she will live among a number of other girls who have suffered from similar family crises as a sex slave to the head priest for the rest of her life. During her time there, she is overworked, underfed, beaten, raped, and constantly questions what she has done to dishonor her family and suffer such a fate. From the first page, McFadden had me hooked and once again the research she conducted only made me sing the author's praise throughout the book.
The only flaw that I can find which was a deal breaker for me because I hold the author to the highest regard is the fact that the story was so darn believable that the happily ever after ending she gives the book left me feeling betrayed (yes, I know I am being quite dramatic but I am utterly infatuated with this woman's art of story telling and the subject matter she chooses for her books) Of course I still recommend this book and of course I will run without thinking to the bookstore to pick up her next masterpiece when it is released. It is a short read and worth every second. Check it out and let me know what you think.